We are committed to a sustainable future by caring about our environmental, social and economic impact through collaboration with partners along our value chain.
At AstenJohnson, sustainable business practices are central to who we are as an organization. With sustainability guiding our company as a core value, we strive to manage all resources with deep wisdom and great care. Through prudent selection of raw materials, minimizing of facility waste, and adoption of energy efficient processes, all our production, transportation, and logistics are designed to monitor and reduce the environmental impact. We therefore work to carefully manage our use of natural resources and collaborate with partners to create circular opportunities.
We equally commit ourselves to delivering the best for our people. Creating a safe, fair workplace marked by constant improvement, principled business ethics, and financial integrity, we enthusiastically advance the rich AstenJohnson legacy over two hundred years in the making.   
AstenJohnson is building long-term relationships with customers, associates, suppliers, and communities based on five values: Excellence, Integrity, People, Safety and Sustainability. These five pillars contribute together to customers' satisfaction. Understanding customers' needs has always been central to AstenJohnson. As our customers have heightened their sustainability ambitions, so have we. 
In 2015, our global sustainability practices were officially formalized in alignment with best practices in a sustainability report. This effort identified the key performance measures by which we now mindfully guide our operations and established a framework for regular public reporting that measures and documents the ongoing sustainability practices of our organization.
Since 2020, we are making further commitments to sustainability in order to reach the next level in topics such as CO2 emission, Energy- and Waste- reduction, Circular Economy, Community, Diversity and Sustainable procurement. The strategy adopted allows AstenJohnson to expand its work and contribute to further Sustainability Development Goals, as developed by the United Nations.
Our history of service to our customers dates back to the 1700s. Today, we still stand side by side with partners around the globe to eagerly maintain the spirit and camaraderie of our shared passion and craft, while boldly innovating its future. As our longstanding expertise in manufacturing processes and products finds new application through our family of companies, we pledge to manage our environmental footprint, protect all workers, and conduct business in a manner that weaves and blends our next century as carefully and conscientiously as the last. 
By joining our expertise and engagement globally, we keep innovating for the best of our customers, our planet and ourselves!
View our full, interactive report here.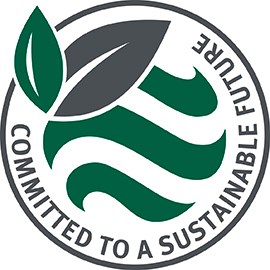 Download AstenJohnson Sustainability DOCUMENTS(PDF)