Advanced Fabrics integrates our longstanding woven belt expertise with a deep manufacturing knowledge to service customers beyond the world of pulp and paper. As a global supplier to the nonwovens industry, the experts at Advanced Fabrics supply products for all web processing needs, including a full line of high performance forming, drying, conveying, dewatering and bonding fabrics.
Further, the Advanced Fabrics portfolio supplies conveyer and filtration products for many other industrial applications, such as board manufacturing, wastewater treatment, food & beverage production and mining. Marked by innovations like MonoZip seam technology, Advanced Fabrics drives manufacturing processes across industries and around the world.
Eagle Nonwovens, Inc. has been producing technical needlepunch nonwovens since 2000. Our 193,000 square foot facility, located in St. Louis, Missouri, is capable of processing more than 40 million pounds of synthetic fiber annually, with a fourth production line commissioned in October 2016.
Eagle concentrates on providing innovative design solutions to technical needlepunch end uses in the aerospace, automotive, healthcare, filtration, and home furnishings industries. Entrepreneurial in spirit and in practice, the company is able to react rapidly to market shifts, providing creative solutions even in price sensitive and commodity segments.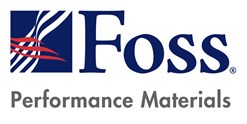 Foss is a well-known leader and pioneer in the use of nonwoven needle punch fabrics and specialty synthetic fibers in an ever-expanding number of environments and circumstances.  Using state-of-the-art computerized production in Hampton, New Hampshire, we are unrivaled in our ability to efficiently and effectively design, manufacture, convert, package, and distribute a vast array of products worldwide.  As one of the world's largest needle-punch based manufacturers, we have the expertise and experience to support customer's needs across virtually all applications and markets.